OUR SERVICES
Our unique facility, manned by a team of experienced professionals, offers the ability to generate cost savings for both importers and exporters. Our flexible operation permits us to give you, our customer, the highest quality service for all of your needs. We work on your schedule, not ours.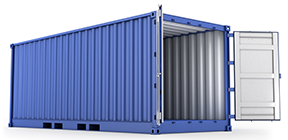 GENERAL CARGO
For general and project cargoes, Jacintoport offers an 1,830 foot dock; 8 acres of concrete apron; 45 acres of additional staging areas; concrete roadways throughout the facility; dual certified truck scales; 100,000 square feet of warehouse space; computerized inventory control; our own fleet of cranes; and an entire facility that is C-TPAT validated by U.S. Customs. These features combine to provide our customers with the newest, most complete and modern facility for break bulk and project cargoes in the country.
VALUE ADDED SERVICES
As a value-added service, Jacintoport offers transport services to and from its facility through our ocean transportation and logistics divisions.
Jacintoport relies on Seaboard Marine, an international leader in ocean shipping, that operate in several key areas in North America, the Caribbean, Central and South America. Services include direct, regular sailings throughout the entirety of their service network.
Seaboard Solutions offers value-added on-carriage services, inventory management, and 24/7 inland transportation of cargoes throughout the U.S. and Canada.
WHY CHOOSE US
We are dedicated to providing the best value and services to our customers. Let us work as a part of your team to assist in the distribution of your products.